DOCTOR REVEALS THE TRUTH ABOUT PENIS ENHANCEMENT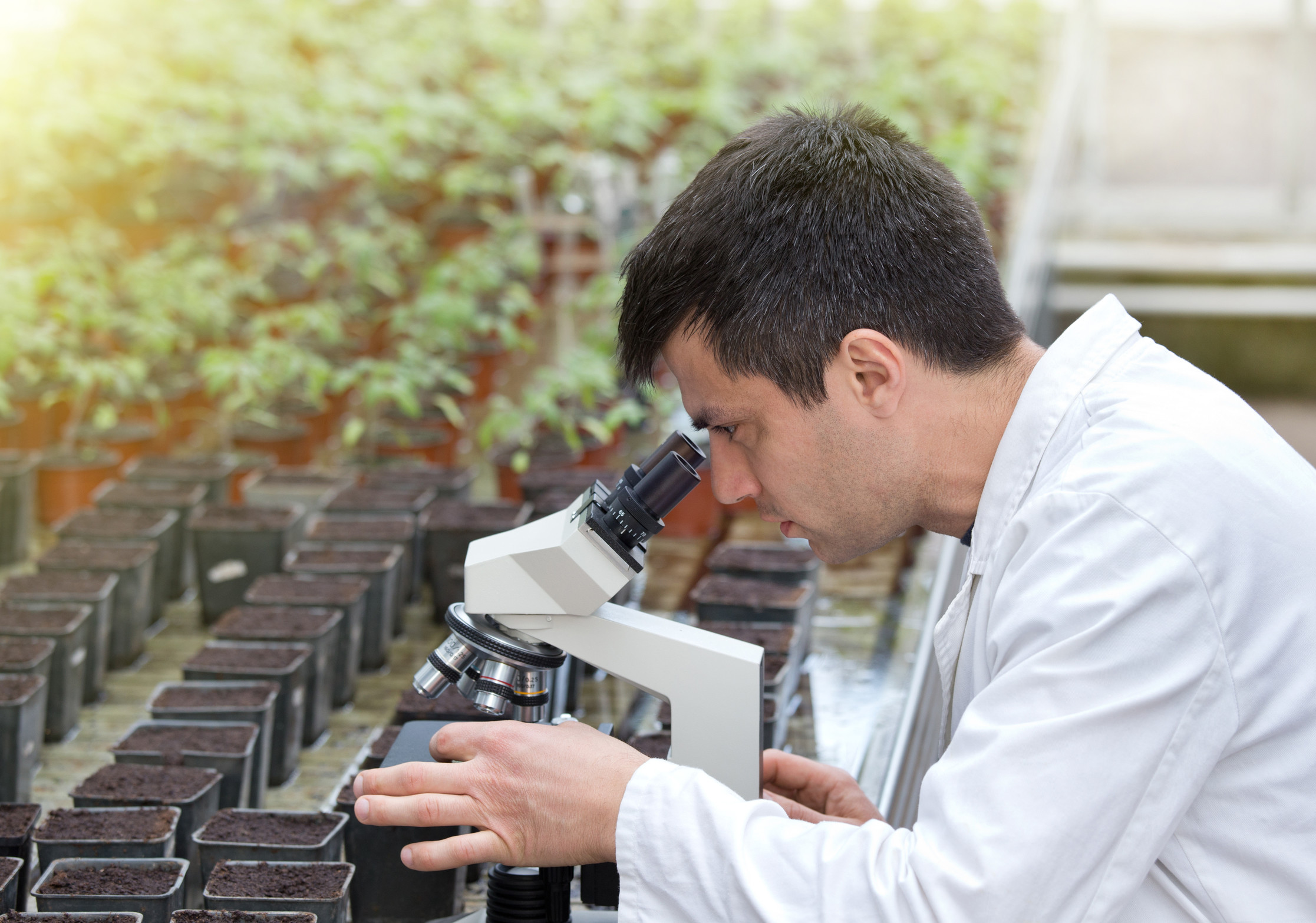 My name is Dr. Joel Bross and I want you to know the truth about penis enhancement. I have been in private practice for almost 30 years as a sex therapist and have helped thousands of men with erection difficulties and penis size. I introduced products for penis enhancement almost 30 years ago and had the first penis enhancement website in 1994. Now there are hundreds of websites promoting penis enhancement with no medical or scientific evidence.

PERSONAL SUCCESS STORIES
This is a very popular method of individuals setting up websites to promote penis enlargement by telling you their own personal success story. He tells you he was not happy with his penis size and tried all the brands until he found one that finally works and that of course is the one that he is selling. It is done by both a website he owns or refers you to another website. And again he could also own that other website. Why would you believe the story of one individual instead of buying from a company like ours that has done the actual scientific research, has thousands of satisfied customers and is in business 35 years?

REVIEW SITES
Operates pretty much like the personal success stories shown above. They claim they studied each product so you don't have to waste your time and money. If all the products are theirs, they just list all the products and they don't care which one you buy. However it could be just a referral site and the company paying the highest commission is in first place. Second, Third place etc. just goes to the company paying the next highest commissions.
Caution: Review sites.
The Los Angeles Times reports there is growing concern about the authenticity of online ratings.
Competitors pay someone to produce positive statements about themselves.
Competitors also trash rivals with negative comments.
Many online reviews are phony.

THE TRUTH ABOUT VigRX and VigRX Plus
Many of our customers tell us that VigRX pills seem to advertise everywhere.
Hundreds of websites with different names and spam email. Our customers ask how can they do it because they have tried their pills and they do not work. The first thing you need to know is who they are and how they got started. They are a Canadian company that wanted to sell our USA made Pro+Plus Pills in Canada. We agreed but later we found out that they made partnership agreements with thousands, yes thousands of websites and were selling our Pro+Pills Pills right back into the USA. They didn't pay for the advertising on these websites, instead they were paying commissions. They made arrangements with a shipping company in Colorado to make it appear as if they were a USA company. Their next move was to replace the Pro+Plus Pills with their own product VigRX made in Canada and claimed their product was better. VigRX appears on many review sites, they pay up to a 50% commission and are rated very high. They even claim porno stars use it. How much do they pay for those testimonials? They continue to ship from companies located in the USA to make it appear as if VigRX is a product made in the USA. You must understand there is no guarantee that products made in any foreign country will meet the USA standards of purity. Their product does not contain Yohimbe, an essential ingredient for penis enhancement. Their business tactics are totally unethical especially when they state on some of their websites that our product Pro+Plus Pills is no longer available. After trying to copy our formula and failing and substituting their product for Pro+Plus Pills they state in their advertising "Beware of Imitators".
Can they be stopped. It is very difficult. They are a Canadian company. As soon as more people learn about their inferior product and false advertising we can only hope they will go out of business so that more people will not lose money.

Order PRO+PLUS PILLS For Penis Enhancement
DO NOT CONSIDER SURGERY
Let me begin by telling you that surgery can make your penis look about a half inch longer but it is expensive, up to $10,000.00 and can cause infections and a deformed penis. With that out of the way let me say you really only have two choices. They are penis enhancement pills and penis vacuum pumps.
BUT FIRST A LOOK AT A FEW METHODS USED BY SOME ENTERPRISING HUSTLERS TO PROMOTE PENIS ENHANCEMENT ON THE INTERNET.

PENIS EXERCISE PROGRAMS DO NOT WORK
There are hundreds of websites selling exercise programs to enlarge the penis. But do exercises really work? Absolutely not!!.

THE PENIS IS NOT A MUSCLE.
You cannot build the penis up through exercise. Those companies selling exercise programs charge $50.00 or more and they do not ship it to you. You download the information to your computer and then print it. They can operate without an office or warehouse because they do not ship anything. It is important that you understand the penis is not a muscle and does not respond to exercise. But the exercise programs are not only useless they could be dangerous. I have inspected the exercises and they require you to pull , twist, stretch and perform some rather strange manipulations to the penis. From tugging on it with your hands they all claim to somehow elongate or increase in volume the tissues of the penis. In such programs I do worry about the aggressive manipulation of the penis. The penis is a durable organ, but it can be damaged. Fractures are possible when erect, and abuse could lead to the scar tissue that causes Peyronie's disease (curved penis).
No matter what you do and as often as you do these exercises you will never enlarge your penis. Exercise, masturbation and sex will do nothing to increase penis size. While exercise performed by bodybuilders develops muscle tissue, there are no muscles in the penis that effect size. How do they get away with offering these programs? The government agencies are doing there best to control this. They can't be covering this all the time. They have to devote a lot of their time to other advertising promoters looking to make a quick buck.

THE TRUTH BEHIND FREE PRODUCT TRIALS

"FREE 7 DAY TRIAL" "FREE SAMPLES AVAILABLE!" "FREE TRIAL PACKS"

Sounds too good to be true, right? Guess what, it is. The main aim of these offers is to get your credit card information and sign you up for an automatic billing and automatic shipment program. Here is how the process usually works:

You sign up for a supposed free trial.
You receive the product. Thousand of customers have never received the product..
If you do not cancel by a specific date, which is usually not enough time to see if the product works, you are still automatically billed and shipped again.
Cancellation procedures are difficult
You could have your credit card charged for thousands of dollars.
You should be aware there have been companies using these methods. Some have been prosecuted for money laundering, credit card fraud and sent to jail and paid millions in fines.

PATCHES (applied to the skin)
This delivery method is not as effective or convenient as taking an oral medication. If transdermal delivery methods(entering your body through your skin) were effective you would see them for more common products such as aspirin. I don't see the convenience of wearing a penis patch. When you work-out, swim and take showers, the patch gets wet or you sweat and the patch becomes loose and the delivery of the product is reduced or stopped altogether. You then have to apply a new patch and end up going through patches at twice or even three times the normal rate which can be extremely costly.
You also may have to face questions from others as "why are you wearing a patch?"

DOCTOR APPROVED PILL?
There are websites that claim they have a doctor approved pill. But who is the doctor? Why isn't the doctors name mentioned? It amazes me how they make these claims. I am confident some government agency will stop them soon but as I said before it takes time to close them down. One more word of caution. Watch out for products from outside the USA. They may not meet the standard of products manufactured in the United States. You are not protected and you have no guarantee of the ingredients contained in their pills.

INSTEAD OF DISCUSSING MY PRO+PLUS PENIS ENHANCEMENT PILLS HERE I WOULD PREFER YOU VIEW THE WEBSITE YOU ARE ON NOW AND LEARN HOW YOU CAN ENHANCE YOUR PENIS WITH MY PILLS.
I do however want to answer those promoters who are critical of one of the ingredients in our formula. That ingredient is Yohimbe. When all of our other ingredients are combined with Yohimbe you will have the penis enhancement you want. Without Yohimbe and our other ingredients you will not achieve long lating penis enhancement. To those who sell their product but they do not include Yohimbe I assume they do it to save money and therefore sell an inferior product.
WHAT YOU NEED TO KNOW ABOUT YOHIMBE THE LEGENDARY SEXUAL ENHANCER
Corynanthe Yohimbe is the botanical name for a tree that grows in West Africa. For centuries tribes in this region used the inner bark of this tree to increase male virility, sexual prowess and penis size. Yohimbine is the active ingredient in Yohimbe.
In the '60s, '70s, and early '80s, it was accepted Yohimbe could facilitate erection. A widely acclaimed study published in 1984 provided strong evidence that yohimbine stimulates libido (sex drive) and thereby qualifies as a true aphrodisiac. A series of studies concerning yohimbine in treating male impotence was followed by the FDA approval and yohimbine was now a drug that could be dispensed legally by prescription and could be found in the Physicians' Desk Reference.
The technical director of the U.S. Food and Dairy Labs performed a chemical analysis of herbal yohimbe in terms of cost per unit of yohimbine and found many of the herbal extracts (the ingredient in PRO+PLUS PENIS ENHANCEMENT PILLS) offered a better value than the Yohimbine. With the Yohimbe value firmly established, the herbal preparations have a long history of traditional use and now yohimbe is considered a prosexual. Our all natural PRO+PLUS PILLS herbal formula does not require a prescription. Yohimbine plays a key role in producing male erections. In addition to promoting erections, Yohimbine's compound stimulates sex drive, increases the flow of blood into the penis and penis size.
Yohimbe was tested on a group of men who had been impotent. The study reported an improvement for men taking a moderate dosage of the active ingredient for one month.
Men who experienced partial erections and failed at normal intercourse at least half of the time reported fuller, more lasting erections, and improved sexual function after taking Yohimbe.The success rate was startling enough to be prominently reported in Science Digest, Time, and Health magazines, as an alternative to invasive treatments.
Our herbal PRO+PLUS PENIS ENHANCEMENT PILLS are the original penis enhancement pills and has always contained Yohimbe. Our Yohimbe is from premium Yohimbe bark, all natural and harvested at the peak of the season. Our herbal PRO+PLUS PENIS ENHANCEMENT PILLS is produced to give you a premium quality scientifically formulated product that can help you achieve all of your penis enhancement goals.

What about penis enhancement pumps.
Do they work? Yes they can. But again you must have realistic expectations and it does require pumping. For manual pumping the Dr. Bross Lever Pump at $69.95 and for an electric pump the Dr. Bross Professional Electric Pump at $199.95 are half the price direct from the manufacturer. What about a penis enhancement pump used with PRO+PLUS PILLS? This is a method that could help accelerate penis enhancement . But let us understand one thing. You do not need the pump. The pump is only a bonus that could speed up the enhancement process. For some men the pump increases the erection size. In other words use the pump with the PRO+PLUS PILLS and you could speed up the enhancement process.

Thank you for reading this and please click here to view this website and order PRO+PLUS PILLS for penis enhancement.


Best selling penis enhancement pills and our company has been in business 35 years.